27 Mar
Ok you may have hear of propeller head software Reason and Recycle – But how do you use it to make your own mixes. But if you never hear of Reason or Remix what are they?
Briefly – I will try to do this briefly (Honest)
Reason: The software synth that is harder than hardware. Reason is a complete studio package with synths, samplers, drum machines, loop players, a sequencer, mixing, effects and much much more.
ReCycle: The ultimate tool for sampled grooves! Forget problems with loops in the right key and the wrong tempo. Forget timestretching, sloppy timing – let ReCycle do the dirty work.
Visit PropellerHead's Software Page for additional info on their great mixing / remixing software.
Below you will find a video showing how to mix the King (Elvis Presley) and Make it a hip hop version.
The star of the video (Besides the software) is Mocean Worker (Adam Dorn) He has done work on The King of Rock (Elvis) – Music for Devil Wears Prada – Meet the Robinsons and much much more. Mocean Worker started out as a DJ in 1998 and has been remixing and touring with Moby, Chemical Brothers and others since.
Well enough chat – On with the show….
Mocean Worker Tells how to use Remix and Recycle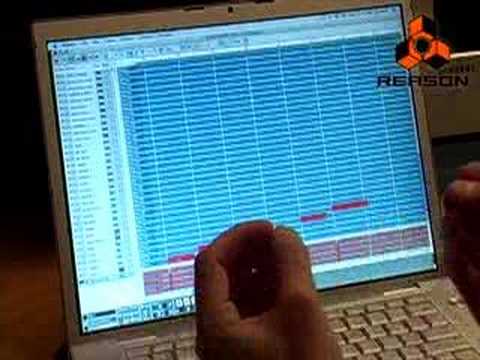 Technorati Tags: PropellerHead, Propeller+head, Propeller, Head, Reason, Recycle, Samples, Sampler, Grooves, Hip-Hop, Hiphop, Mixes, DJ, Synth, loops, looping, tempo, timestreaching, synth, synths, samplers, drum+machines, Drum, Machine, Loop+Players, FruityLoops, Sequencer, Mixing, Effects